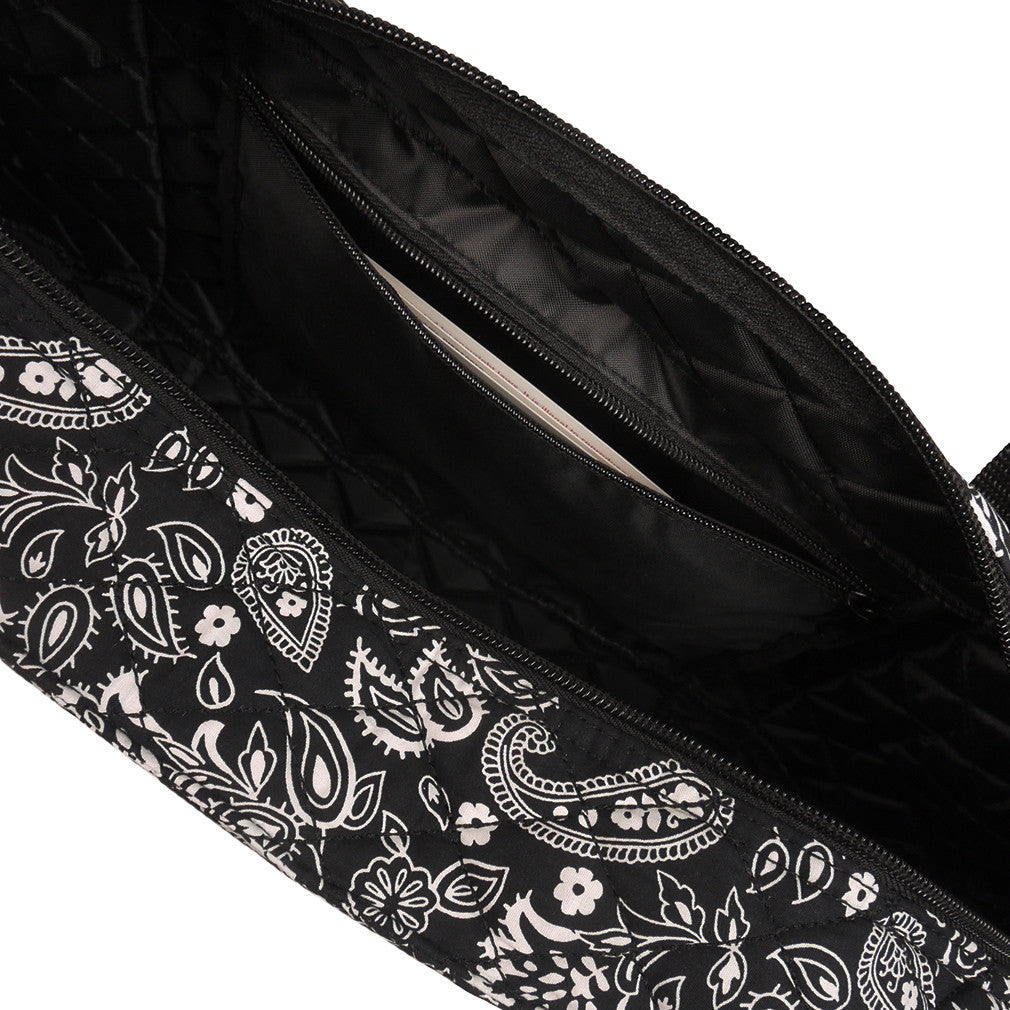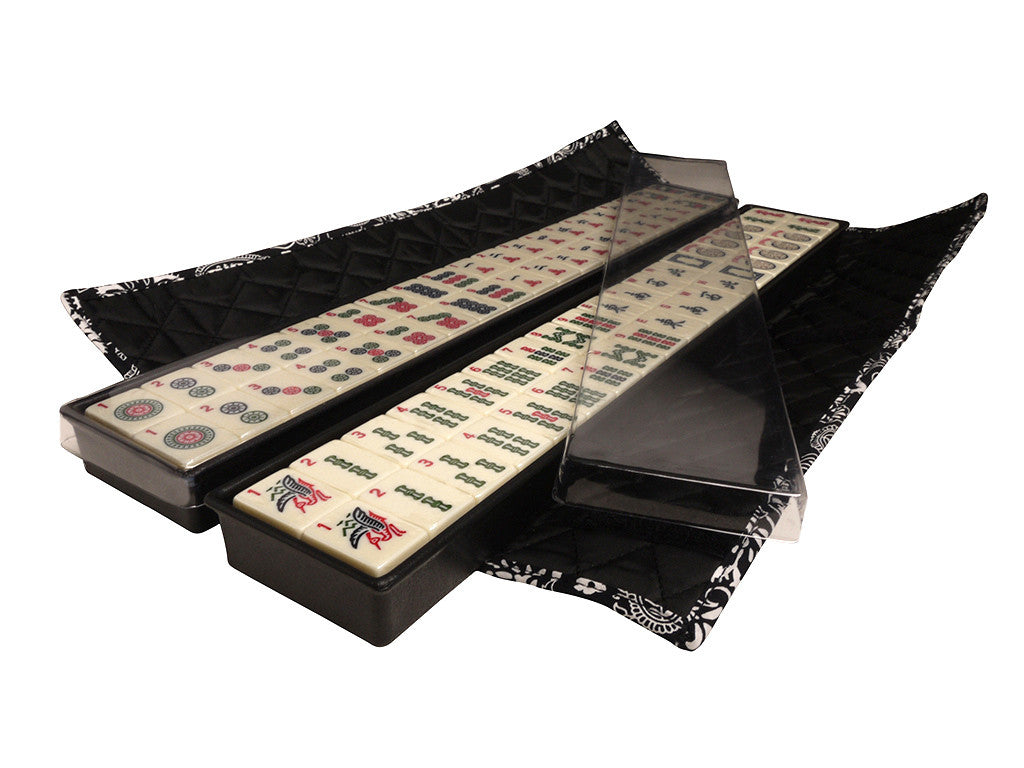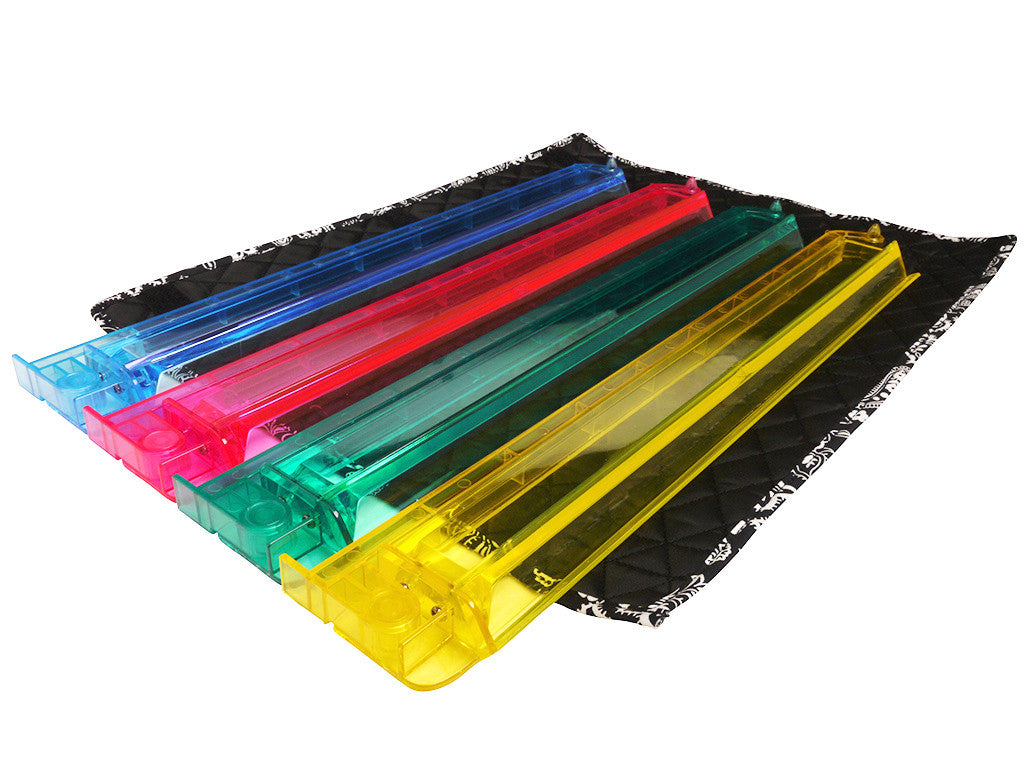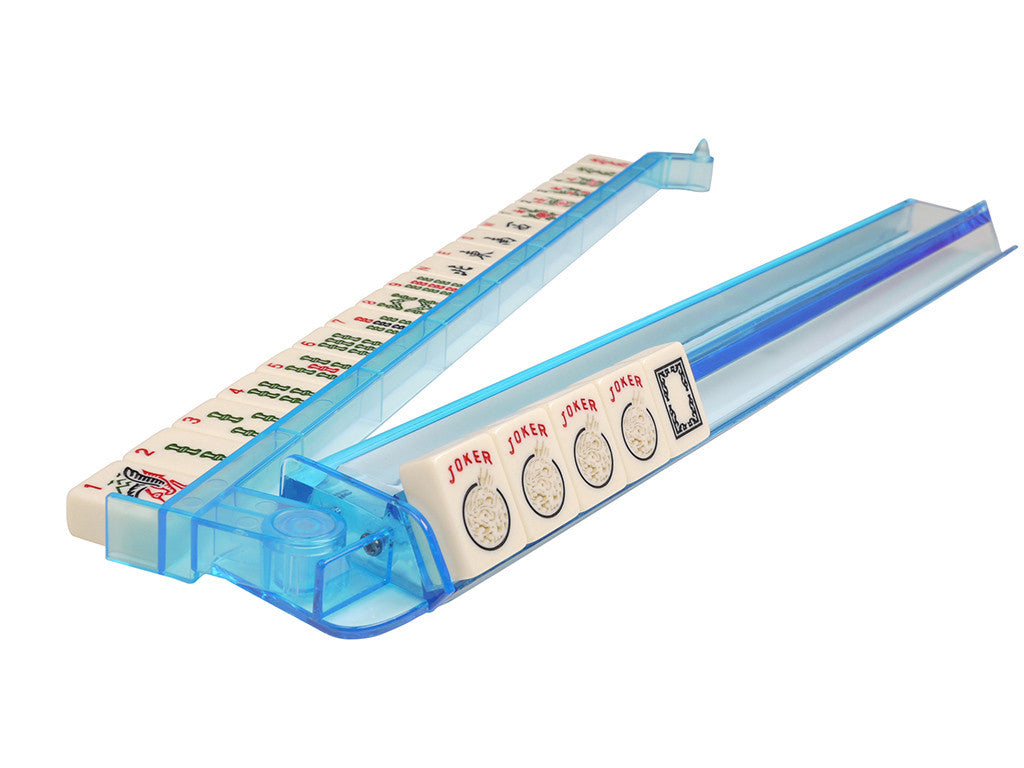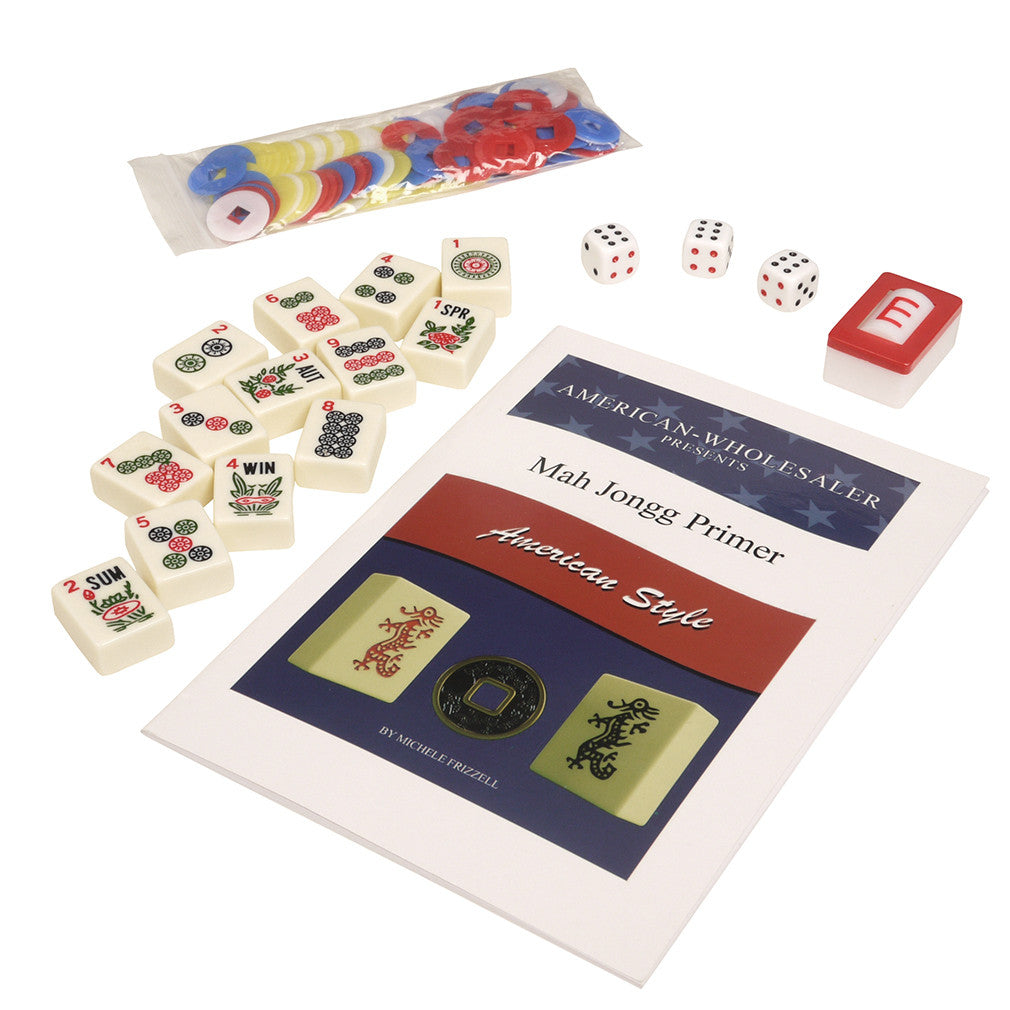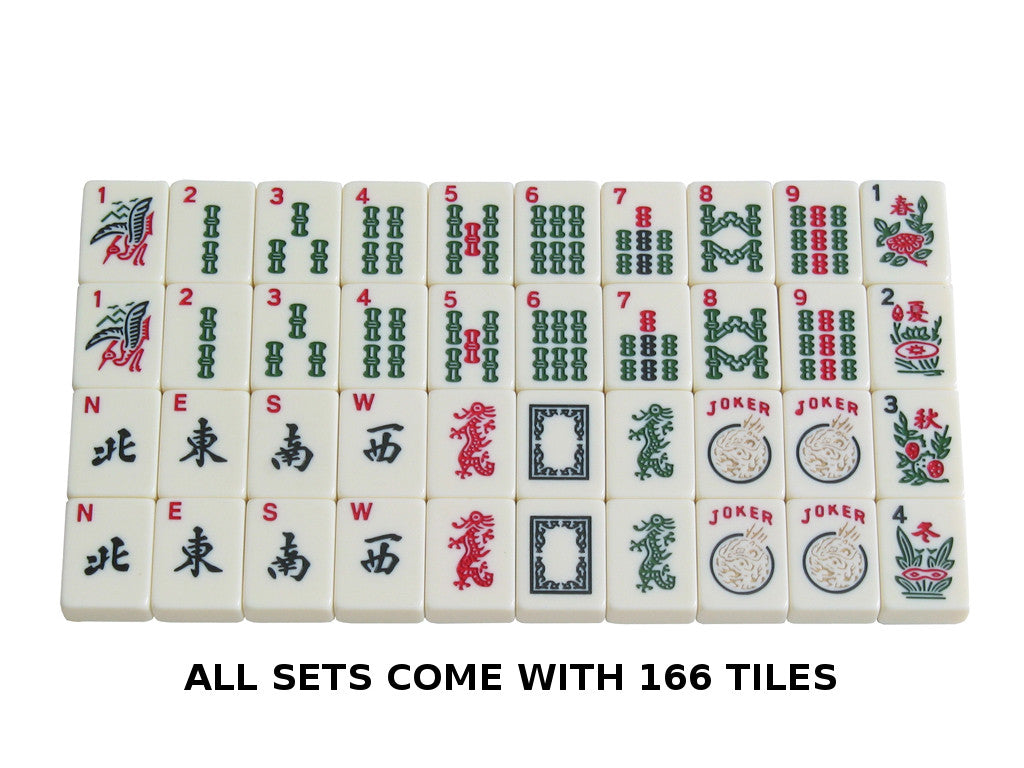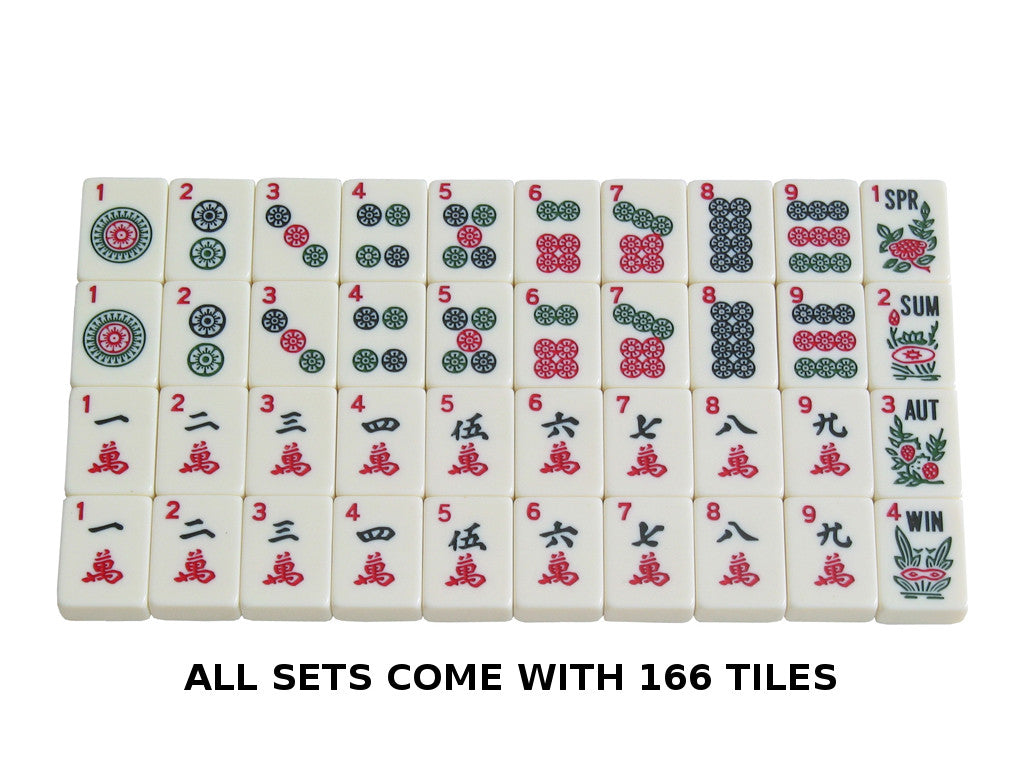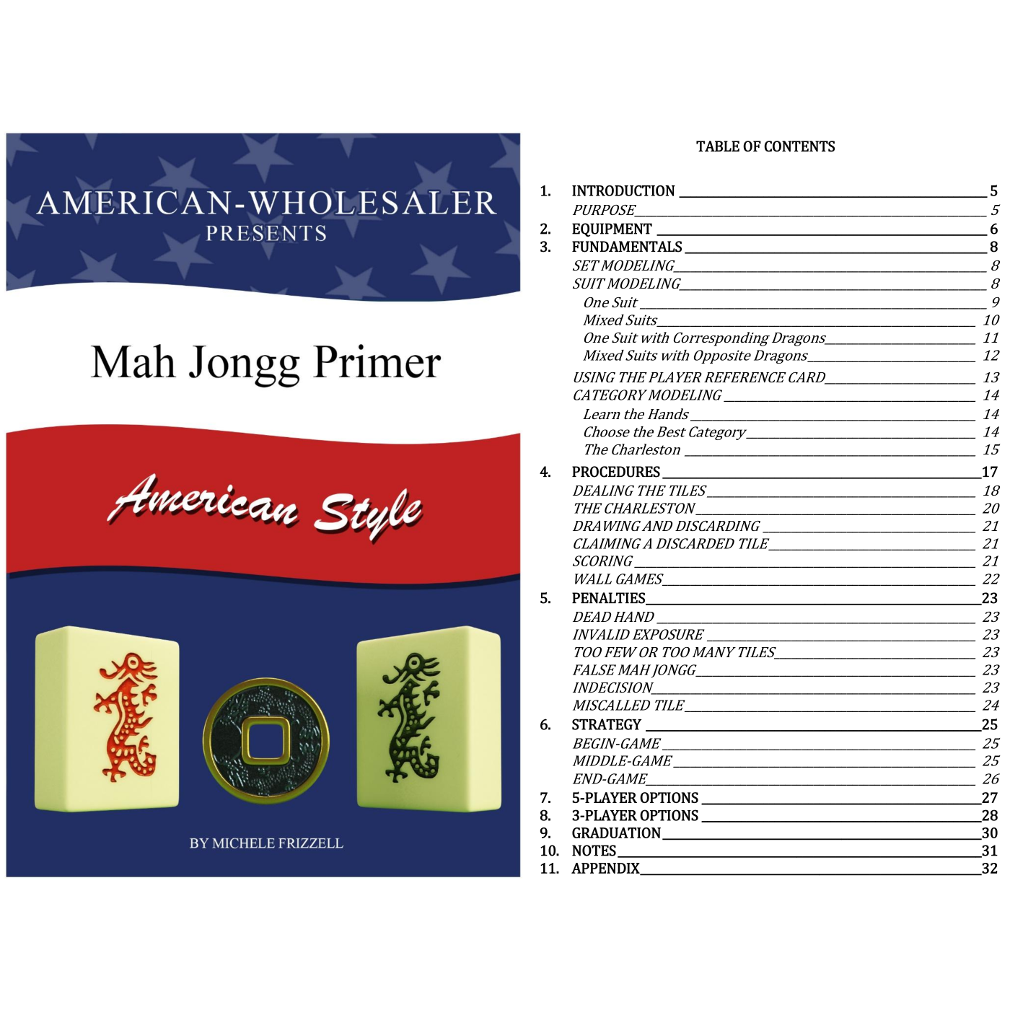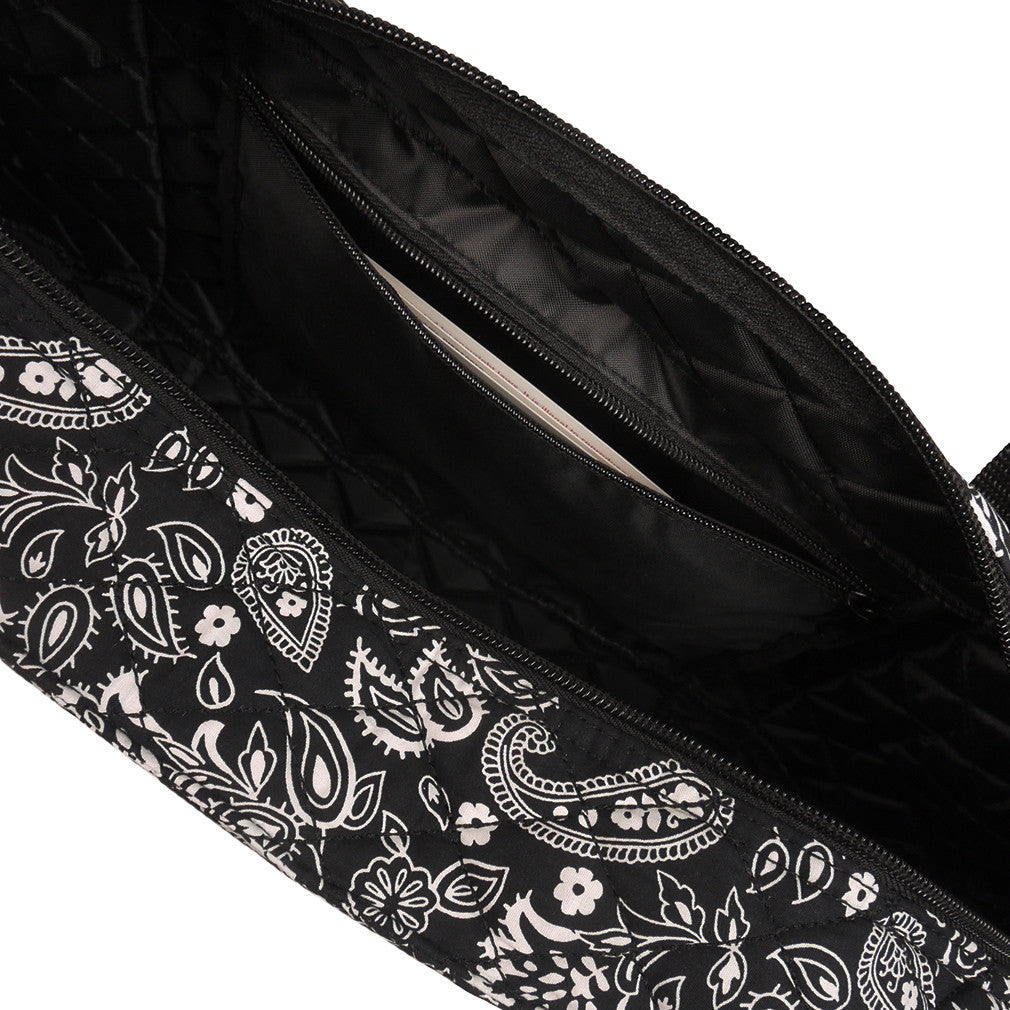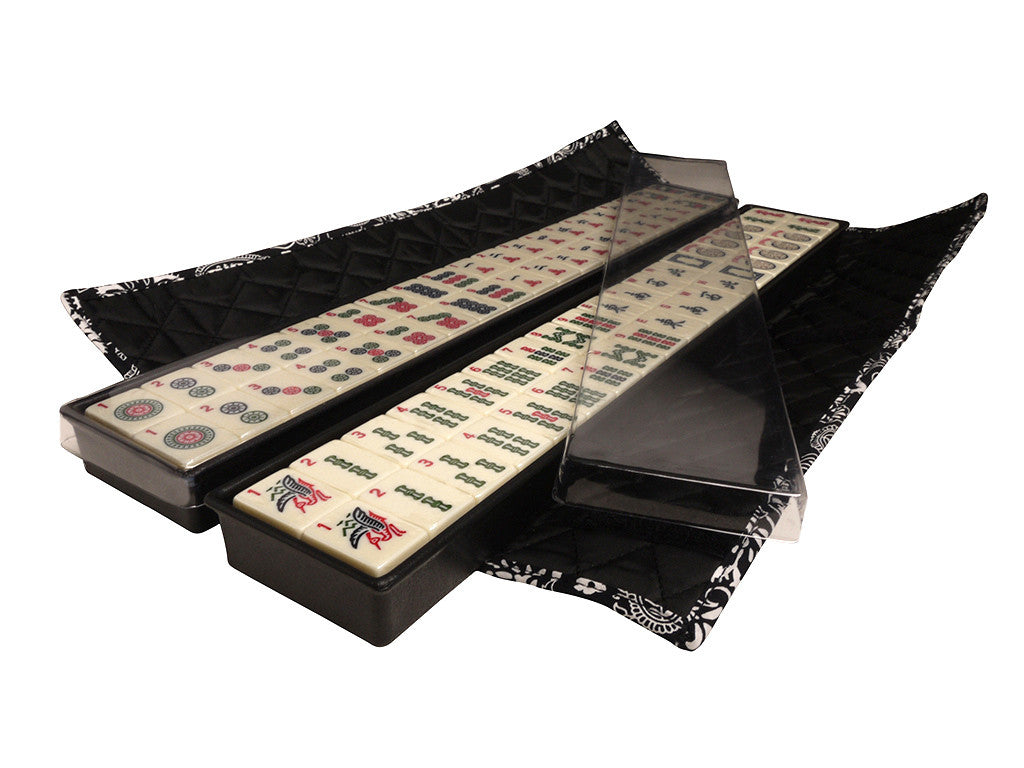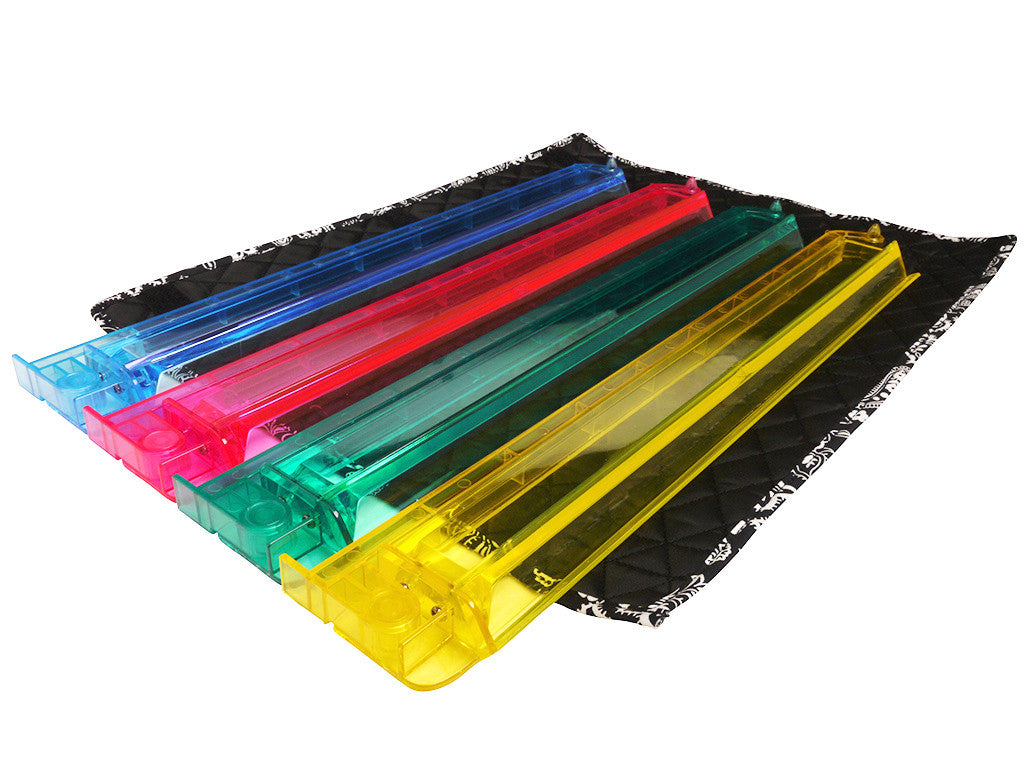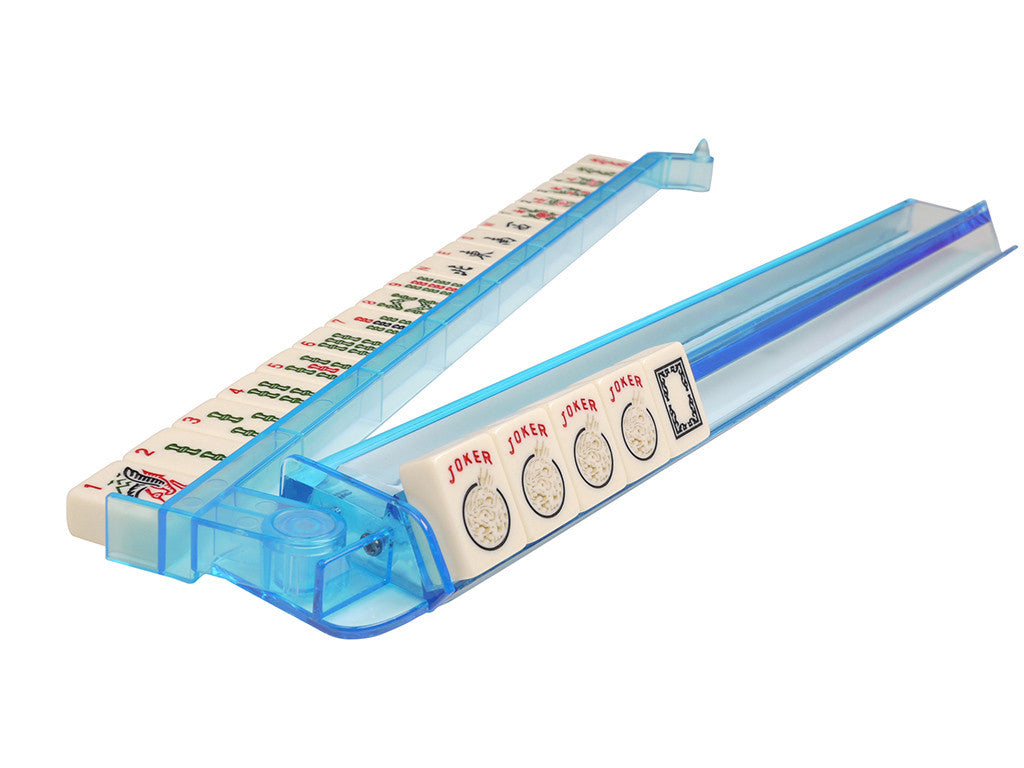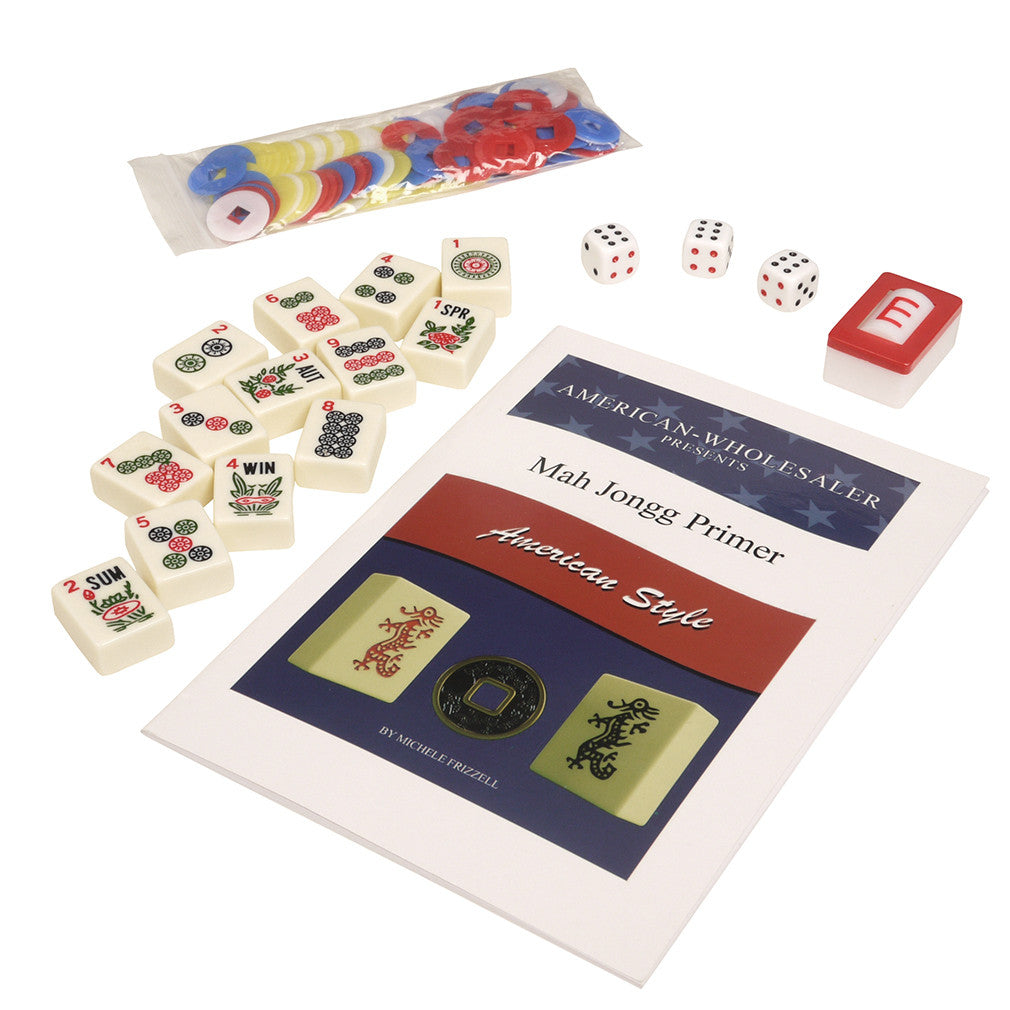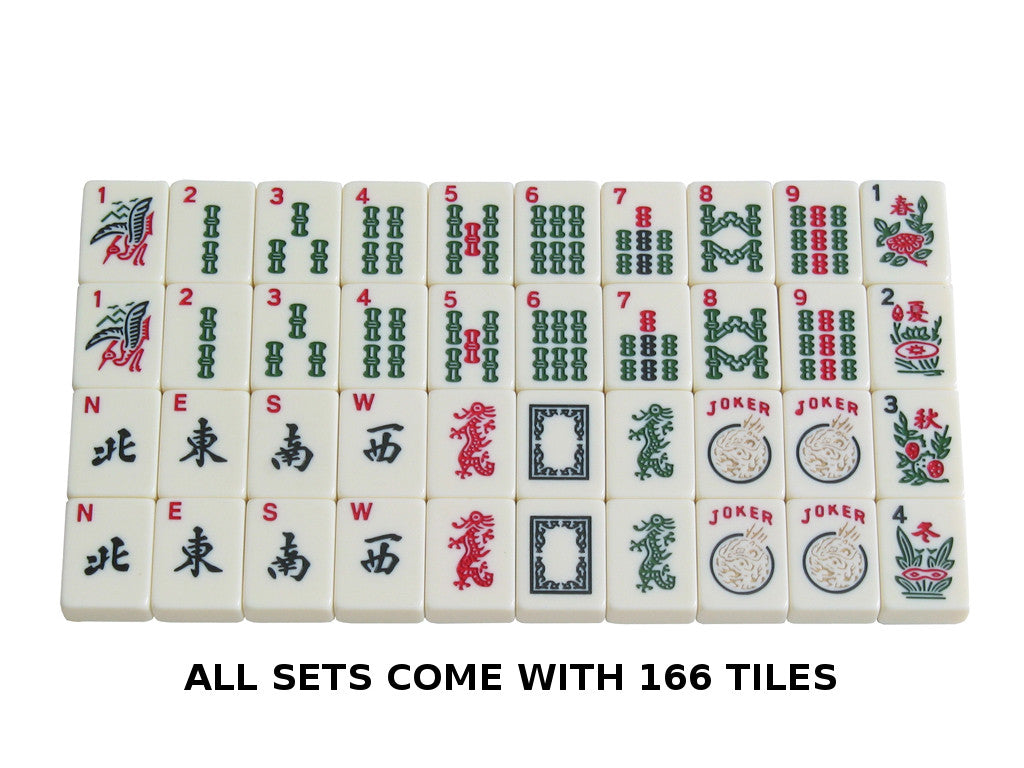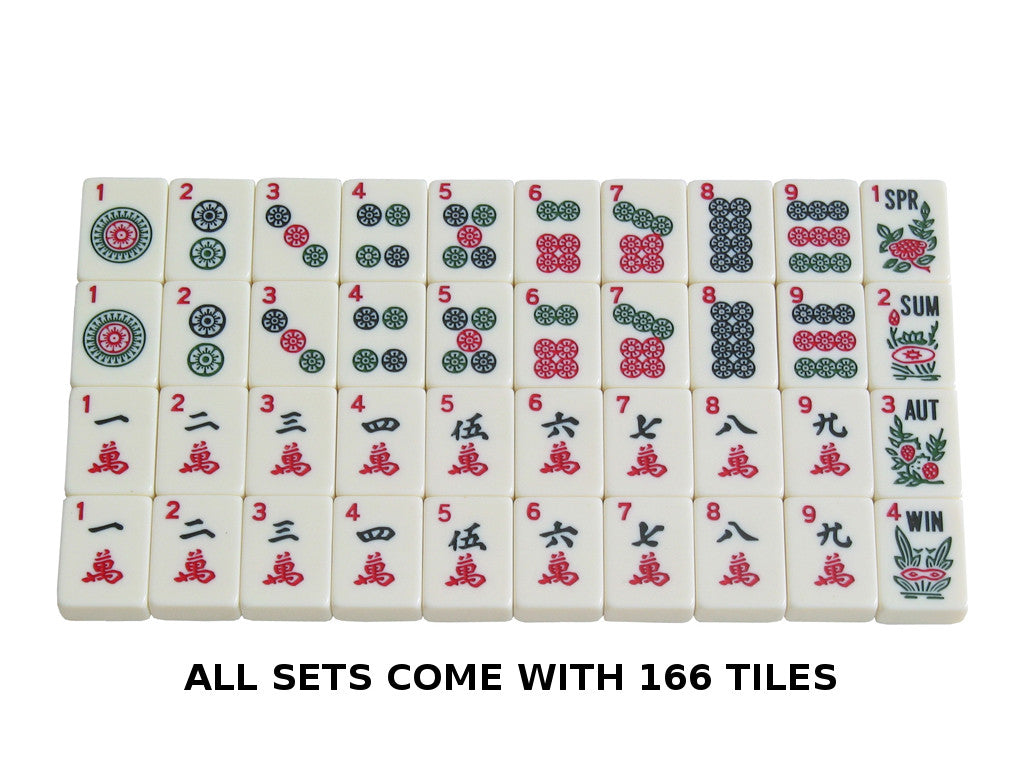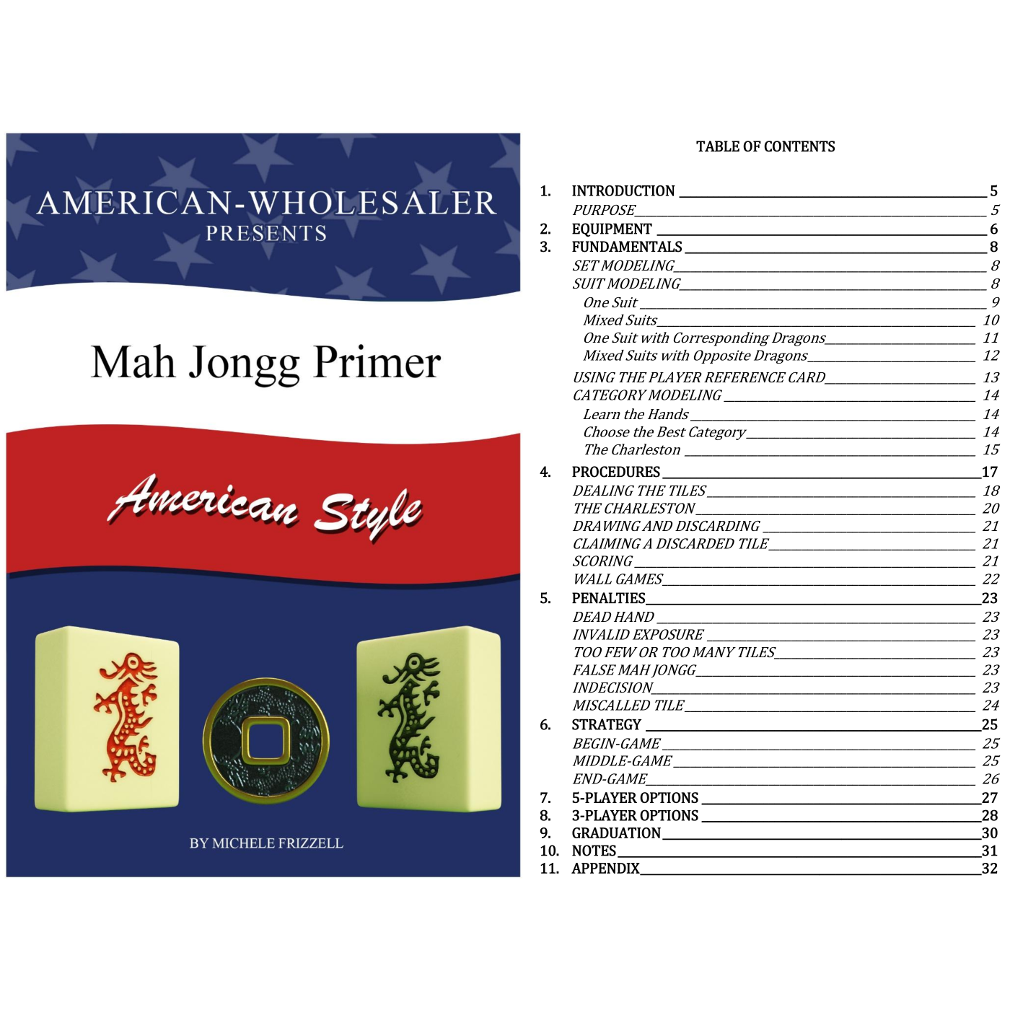 En oferta
American Mah Jongg Set de Linda Li ™ con baldosas de marfil y modernos empujadores - Bolso suave negro de Paisley
Hermosa, ligera y elegante funda acolchada de Linda Li ™, con correas de hombro cómodas y bolsillo interior con cremallera
Los azulejos son de color marfil, totalmente grabados, bellamente pintados a mano, y hechos de melamina duradera
166 azulejos de primera calidad: 36 puntos, 36 bordes, 36 grietas, 12 dragones, 16 vientos, 16 flores, 10 Jokers y 4 piezas de recambio en blanco, cada uno de los azulejos midiendo 1-3 / 16 "de alto x 7/8" de ancho x 1/2 "de espesor (30 mm x 23 mm x 13 mm)
Incluye 4 empujadores todo-en-uno y rack de teja combo, tan fácil de usar y tan fácil de guardar después del juego. Cada juego viene con 3 dados grandes (5/8 "tamaño), 100 fichas de dinero, y bettor
También incluye: "Mah Jongg Primer, estilo americano" de Michele Frizzell, con gráficos en color 3D para ayudarle a dominar el juego o retocar las reglas y la estrategia
Este elegante y de alta calidad American Mah Jongg conjunto creado por Linda Li ™ viene totalmente equipado en un estupendo suave de carcasa de transporte con elegante diseño acolchado y lujoso negro paisley impresión.
La bolsa de lado suave es ultra ligero, con una cremallera de dos vías para facilitar la apertura y cierre de la funcionalidad, un cómodo bolsillo interior con cremallera, así como 2 robustas correas de hombro lo que es muy conveniente para llevar.
El conjunto contiene 166 azulejos de color marfil, todos ellos completamente grabados, y bellamente pintados a mano. Hecho de melamina, son resistentes y resistentes a los arañazos. Estos son los más bellos Bams y puntos que encontrará.
Los cuadros de mahjong se descomponen de la siguiente manera:
36 Dots, 36 Bams, 36 Grietas, 12 Dragones, 16 Vientos, 16 Flores, 10 Jokers y 4 Recambios en Blanco. Las baldosas miden 1-3 / 16 "de alto x 7/8" de ancho x 1/2 "de espesor (30 mm x 23 mm x 13 mm)
Las 2 bandejas de azulejos contienen 80 azulejos cada uno, y hay 6 azulejos de repuesto incluidos (2 Jokers, 4 Blanks). Cada bandeja de azulejos viene con una tapa de plástico transparente para mantener sus baldosas de forma segura en las bandejas durante el transporte. Las bandejas de azulejos se aseguran adicionalmente con una envoltura acolchada a juego con cierres de velcro.
El nuevo empujador todo-en-uno y rack de azulejos son una brisa para usar y muy fácil de guardar después del juego. Una segunda envoltura acolchada que concuerda mantiene sus empujadores todo-en-uno organizados y protegidos mientras se empaqueta.
About Linda Li

Linda Li's American Mahjong: A Touch of Luxury
Discover Linda Li mahjong sets, known for their unique blend of tradition and modern style. Linda Li is celebrated for distinctive and feminine designs in the world of mahjong. If you're in search of high-quality American mahjong sets that not only enhance your gameplay but also match your personal style, you'll find them in the Linda Li collection.
Stylish Mahjong Bags: Linda Li has gained fame for one-of-a-kind mahjong bags, meticulously crafted from premium cotton with quilted designs and a versatile color palette that effortlessly marries fashion and functionality. Designed with meticulous attention to detail, these bags serve as ideal companions for your mahjong adventures. They offer a diverse range of patterns and colors to cater to a wide array of preferences, ensuring there's a style to match everyone's taste.
The lightweight, soft bags come equipped with two sturdy shoulder straps for comfortable carrying, making it easy to transport your mahjong set with ease. Whether you lean towards a classic or modern look, the Linda Li collection has you covered.
Complete Set for Your Enjoyment: Every Linda Li Mahjong Set is thoughtfully curated to provide you with a comprehensive gaming experience. Each set includes 166 tiles, racks, pusher arms, chips, dice, a bettor, and a rule book. With all the essentials at your fingertips, you can fully immerse yourself in the captivating world of mahjong.
Best-Selling Blue Paisley Mahjong Set: A standout in the Linda Li collection is the Blue Paisley Mahjong Set, which earned its place as one of the best-selling mahjong sets of 2022. This set is lauded for its stylish quilted design and high-quality components. It arrives packaged in a soft-sided carrying case adorned with a luxurious blue paisley print. The inclusion of a two-way zipper and convenient shoulder straps ensures effortless transportation.
Artisan Collection: For those seeking a touch of luxury in their mahjong sets, Linda Li presents the Artisan Collection. These sets feature enhanced-size tiles meticulously laser-cut with intricate designs, including the captivating butterfly four seasons motif. Each tile is a masterpiece in itself, adding an extra layer of sophistication to your mahjong gatherings.
In summary, Linda Li Mahjong Sets offer a blend of tradition and modern elegance. Known for their quality and style, they are the choice of discerning mahjong enthusiasts. Elevate your gaming experience and add sophistication to your gatherings with Linda Li Mahjong Sets.