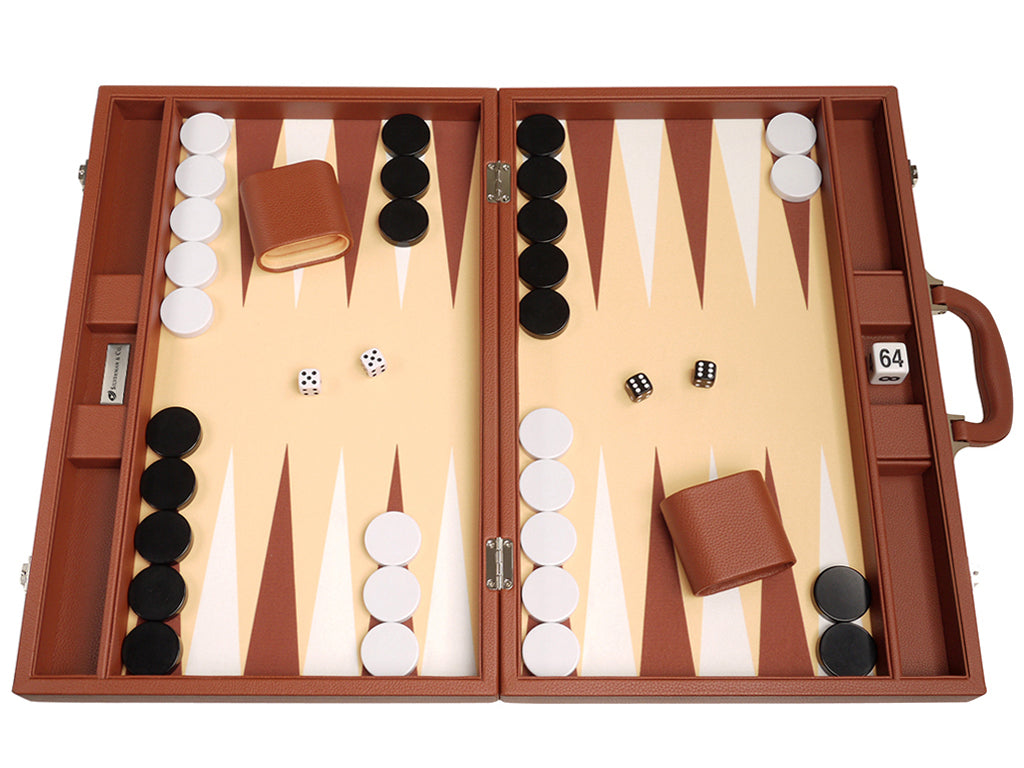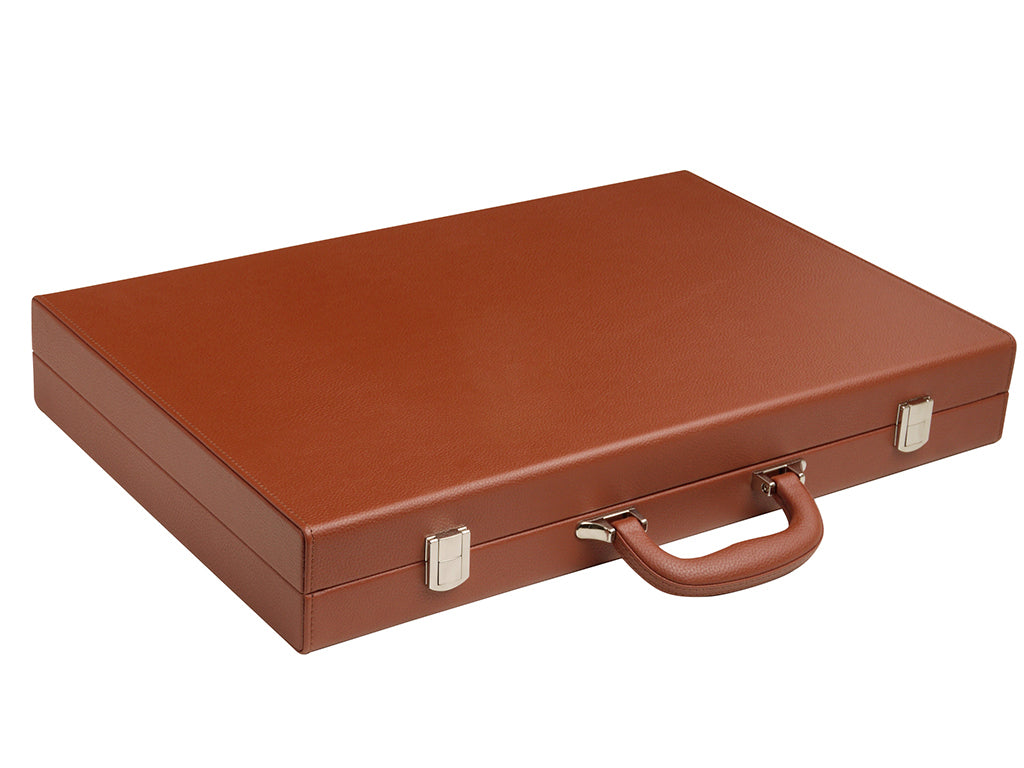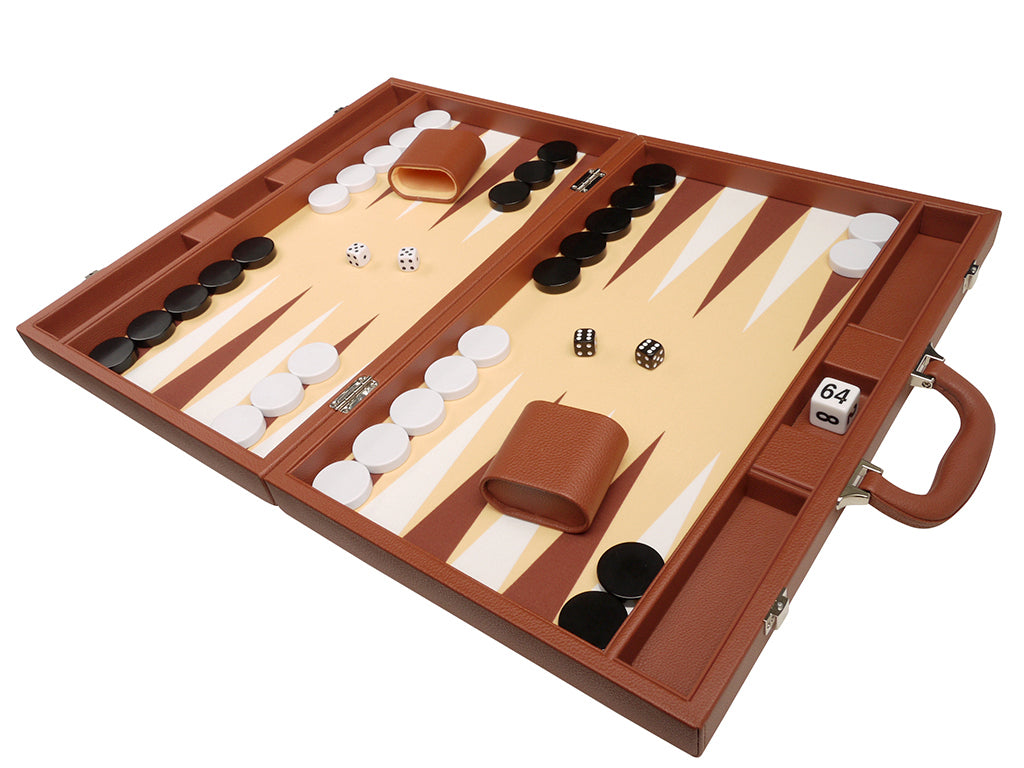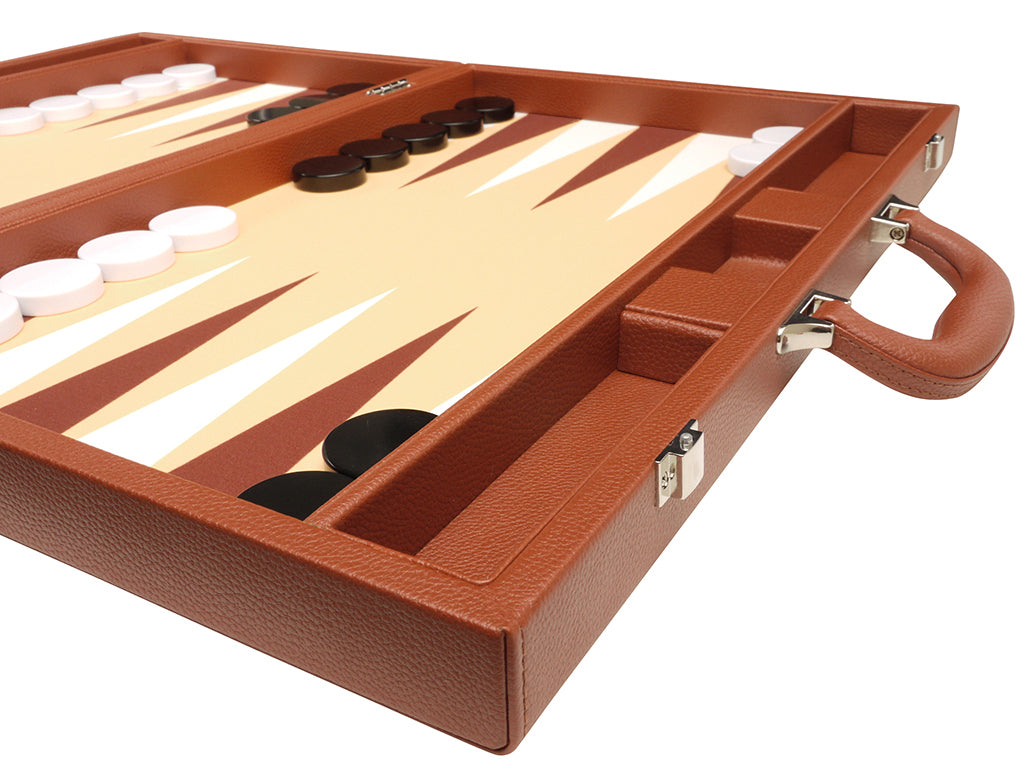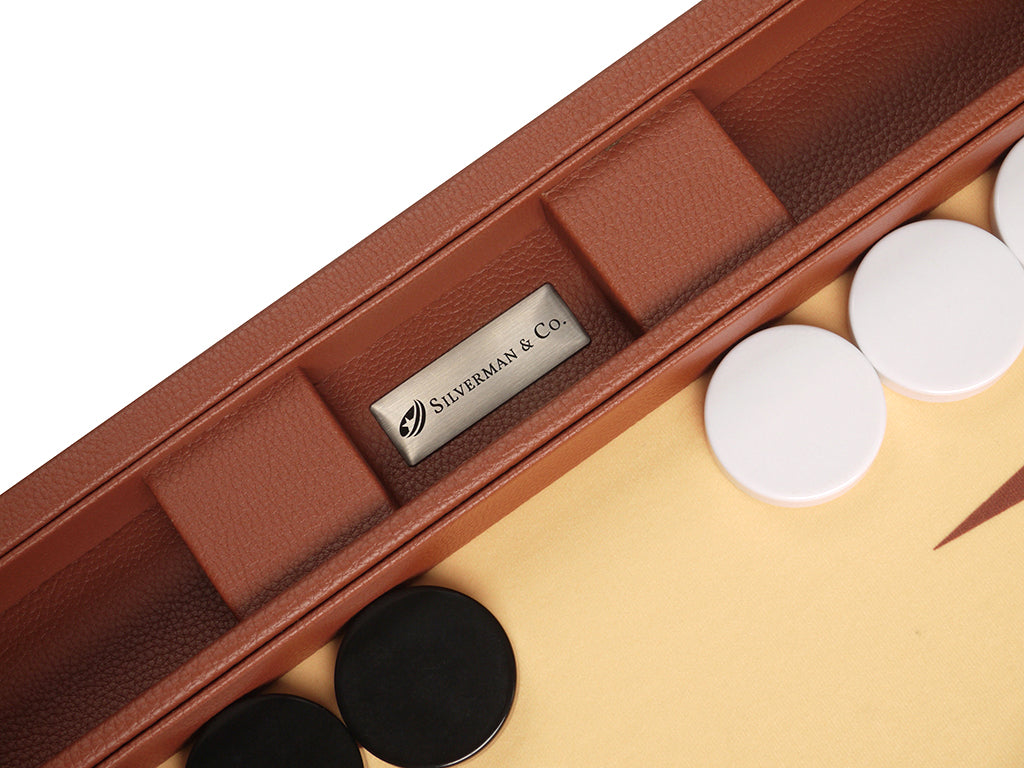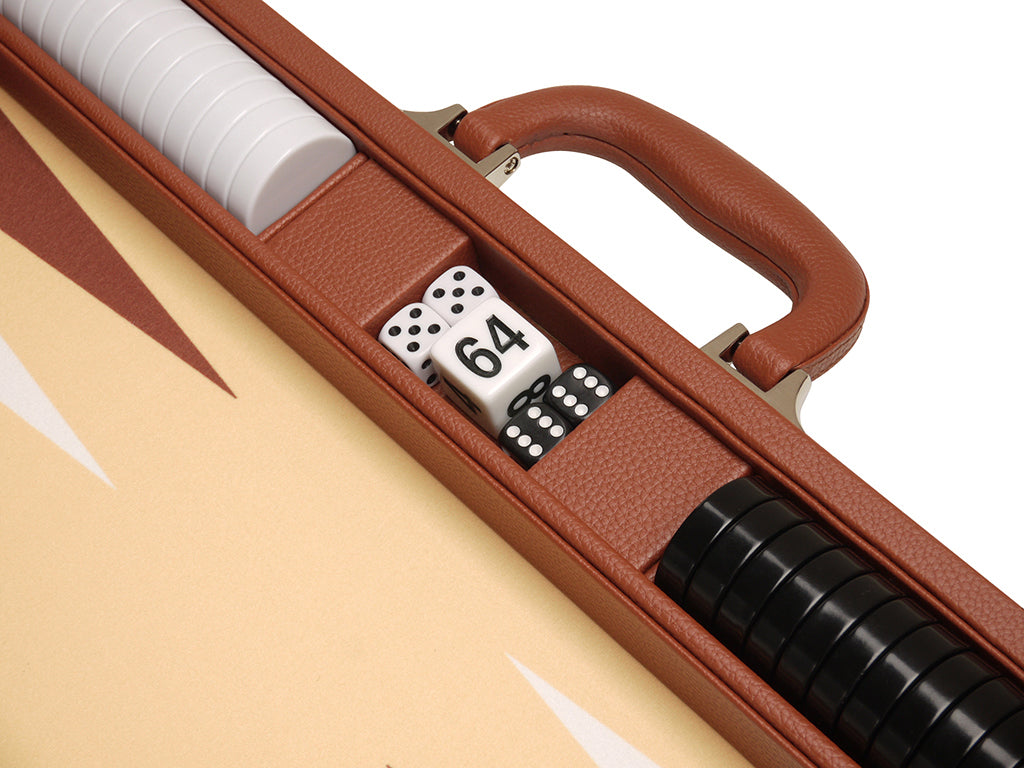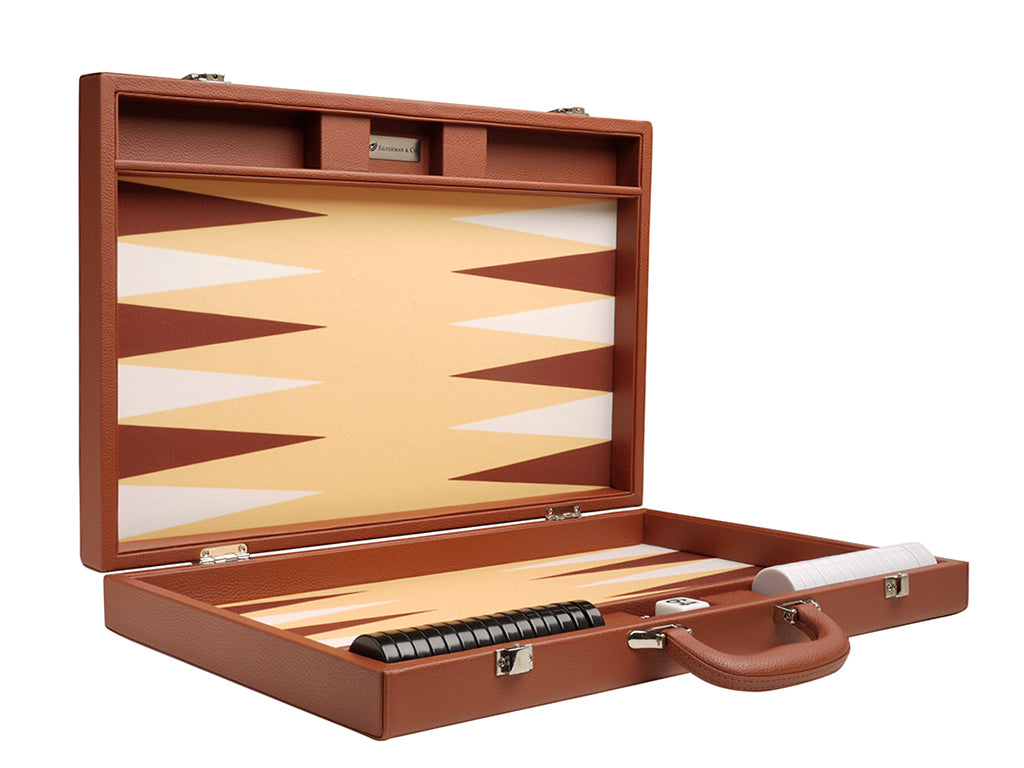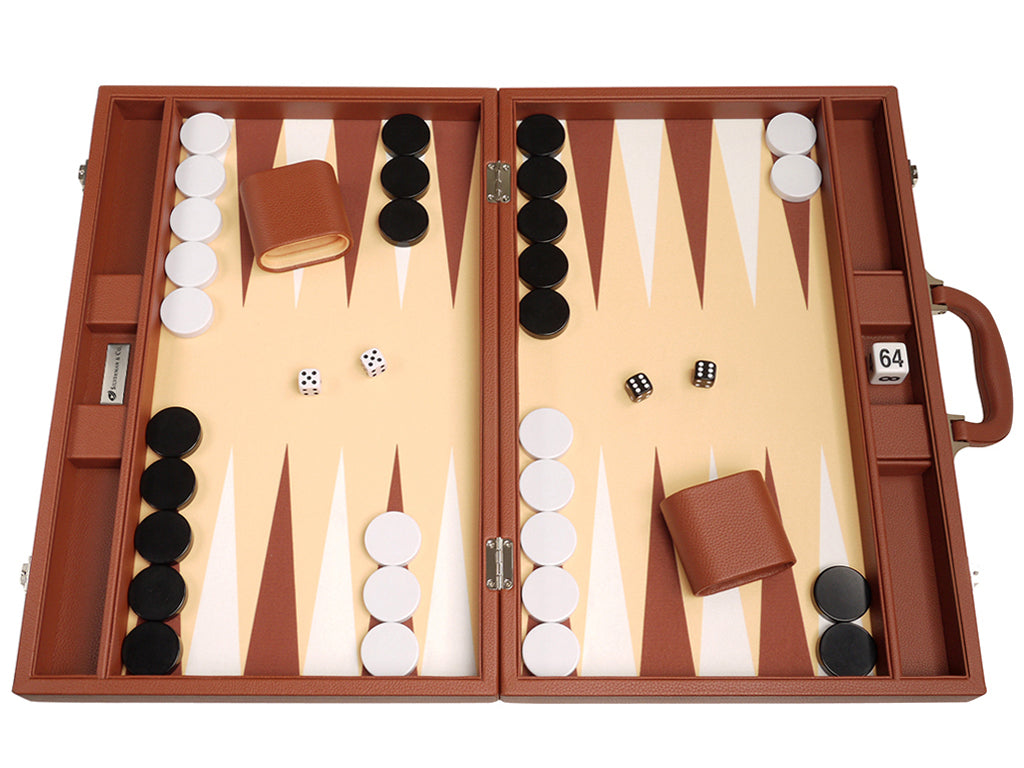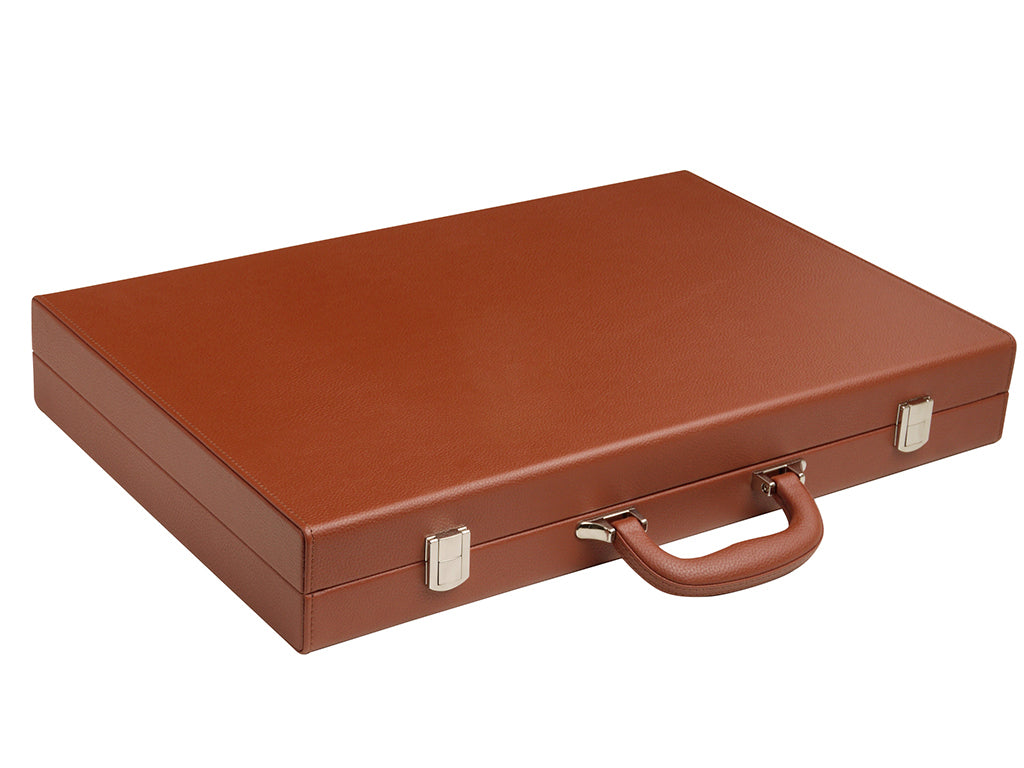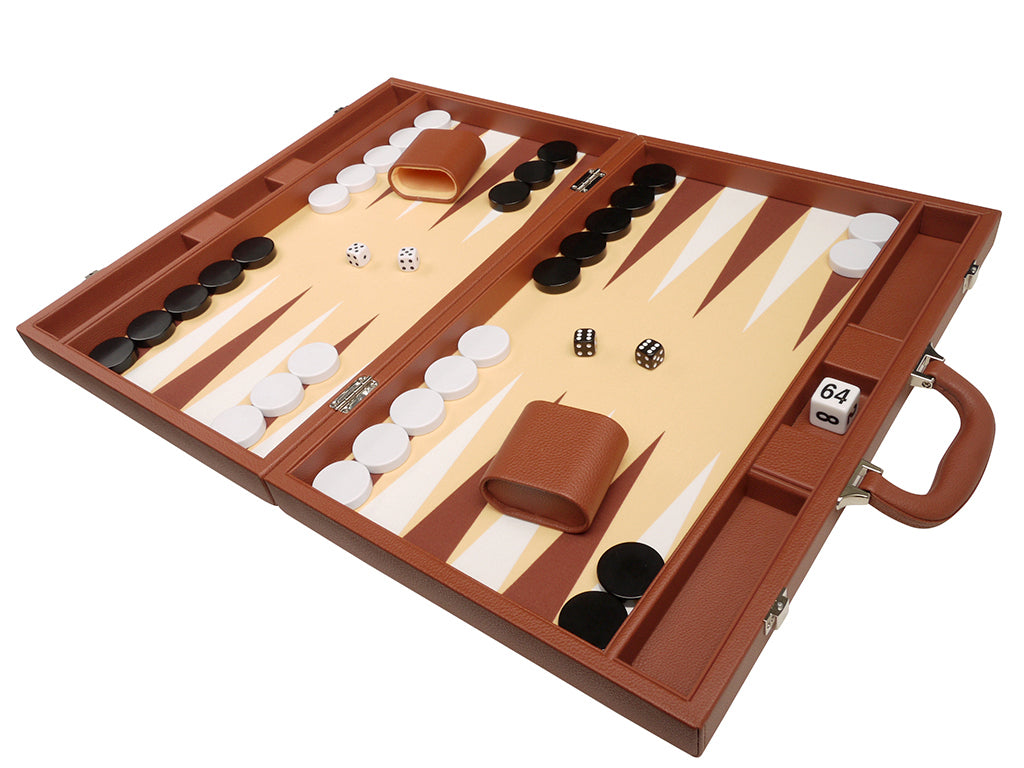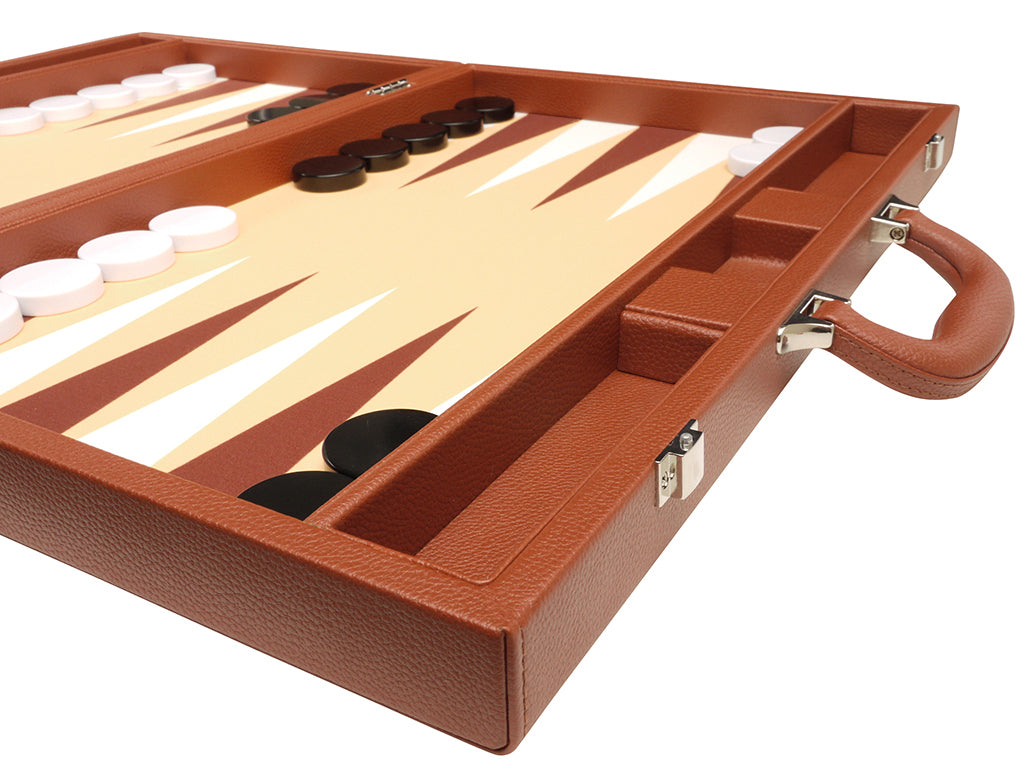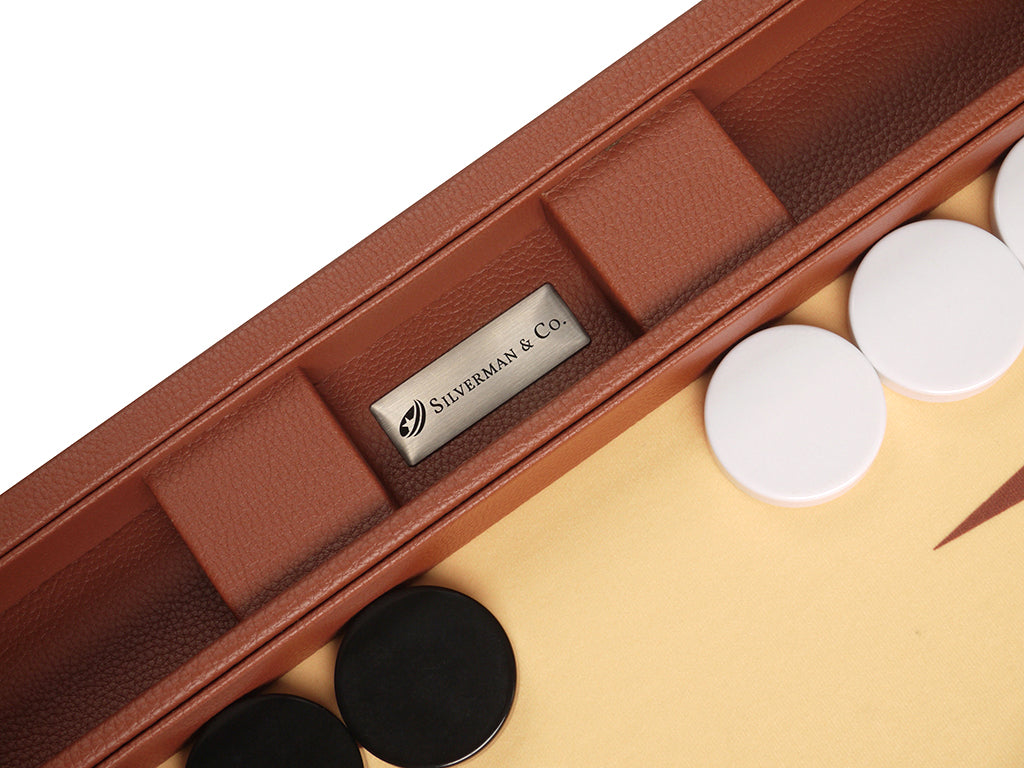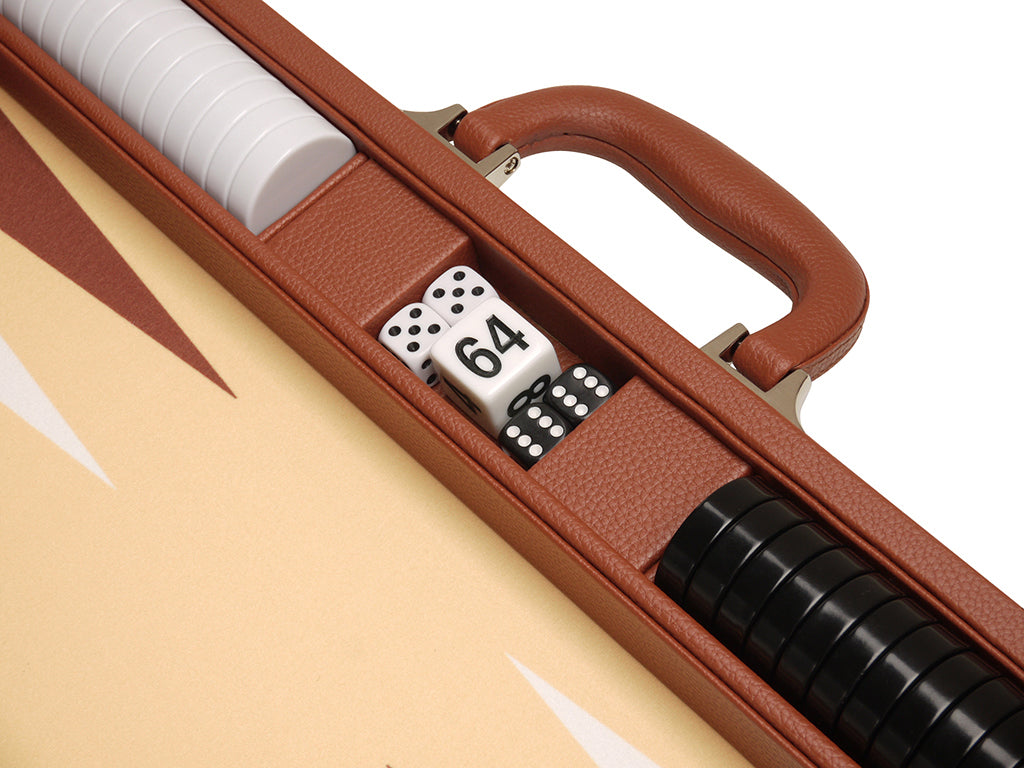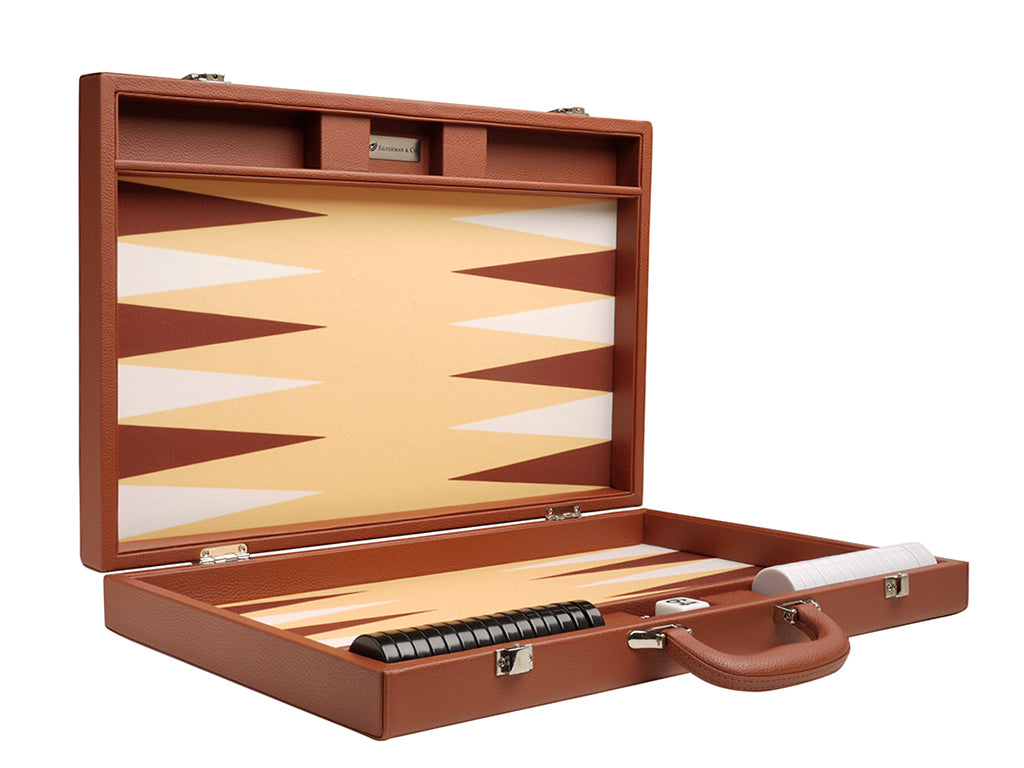 En oferta
Juego de Backgammon Premium de 48 x 64 cm - Desert Brown
Juego de backgammon premium de 48 x 64 cm - Tablero marrón desértico
Estilo elegante, artesanía de calidad, exterior de cuero premium, superficie de juego suave

Mide 48.25 x 32 x 7 cm cuando está cerrado

Mide 48.25 x 64 x 3.5 cm cuando está abierto

Mango robusto y robusto, pestillos sólidos, marco fuerte - Incluye piezas de alta calidad
Fácil de transportar y almacenar: perfecto para viajes, torneos, interiores, exteriores y diversión familiar
Disfruta de las mejores cosas de la vida. La calidad es importante para usted. Aprecia la artesanía fina, la atención a los detalles y el diseño exquisito. Sin embargo, el alto coste que supone satisfacer sus gustos puede requerir una cuidadosa planificación financiera. ¡Ya no! Nos complace anunciar la llegada de los espectaculares. juegos de backgammon de primera calidad de Silverman & Co. Estos excepcionales productos establecen un nuevo estándar de calidad a un precio imbatible.
El exterior cuenta con un acabado en cuero sintético de primera calidad, confeccionado con absoluta precisión y atención al detalle. La superficie de juego es de fieltro acolchado ultrafino, con un lujoso deslizamiento para las fichas que es una delicia para los sentidos. Las fichas tienen unos generosos 40 mm de diámetro y 10 mm de grosor. Lo mejor de todo, las fichas encajan perfectamente en el tablero, con una separación mínima al colocarlas unas junto a otras.
Cuando haya terminado de jugar y esté listo para recoger, también apreciará el ajuste perfecto de las fichas los compartimentos laterales, que permite cerrar el tablero sin problemas (¡y sin que se inclinen las fichas!) y mantenerlo todo seguro cuando guarde el tablero hasta su próxima victoria.
¡Aún hay más! También podrá disfrutar de los cubiletes ovalados y ergonómicos para los dados, con un suave forro de fieltro (para reducir el ruido) y bordes de nivel profesional para garantizar una tirada de dados uniforme en todo momento. Cada juego también incluye un gran dado de apuestas de 25 mm y dados blancos y negros de alto brillo de 16 mm de altura.
Todas estas características se suelen encontrar únicamente en juegos de backgammon mucho más caros. Hasta ahora. Los juegos de backgammon de primera calidad de Silverman & Co. ofrecen, con diferencia, la mejor combinación de alta calidad y valor insuperable que encontrará en ningún otro sitio. Disponibles exclusivamente en American-Wholesaler, le damos nuestra más alta recomendación a estos tableros de backgammon.
About Silverman & Co.

Silverman & Co. Backgammon Sets with Free Shipping
Now available in Europe: Silverman & Co. backgammon sets with free shipping, exclusively through American-Wholesaler. Crafted with meticulous attention to detail and directly sourced from the manufacturer to eliminate additional costs, these sets redefine the elegance of backgammon.
The hallmark of Silverman & Co. is its vibrant color design, creating a distinct and stylish appeal that stands out. Each backgammon set boasts a faux-leather exterior, exuding luxury, and features an ultra-fine padded felt playing surface, offering a smooth and comfortable gameplay experience.
Every set is meticulously designed as a luggage-style case, providing both ease of transportation and storage for accessories when closed, and transforming into a play board when open. The case features a robust, rugged handle, solid silver-colored latches, and a strong frame, ensuring added durability for long-lasting use.
Designed for both functionality and convenience, these backgammon sets come in two sizes, catering to various preferences. The medium 16-inch (40 cm) size is perfect for regular use, while the large 19-inch (48 cm) size is ideal for those seeking a grander board for large-scale games.
Each Silverman & Co. backgammon set is fully equipped, providing everything you need for an exceptional gaming experience. You'll find 2 sets of checkers (15 in each set), 2 sets of dice (4 in total), 2 cups for rolling the dice, and a doubling cube, ensuring that you have all the essentials for exciting matches.
The set includes checkers made from the incredibly durable Uria Stone material, ensuring they won't break or crack during intense gameplay. The size of the checkers corresponds to the board size, with the larger board having larger checkers. For the 16-inch board, the checkers are 32 mm in diameter and 10 mm thick, while the 19-inch board comes with 40 mm diameter and 10 mm thick checkers.
These backgammon sets stand out due to their great quality, affordability, and the extra perk of free shipping, providing a luxurious gaming experience without overspending. Improve your backgammon play with the beautiful Silverman & Co. sets, currently offered at American-Wholesaler.